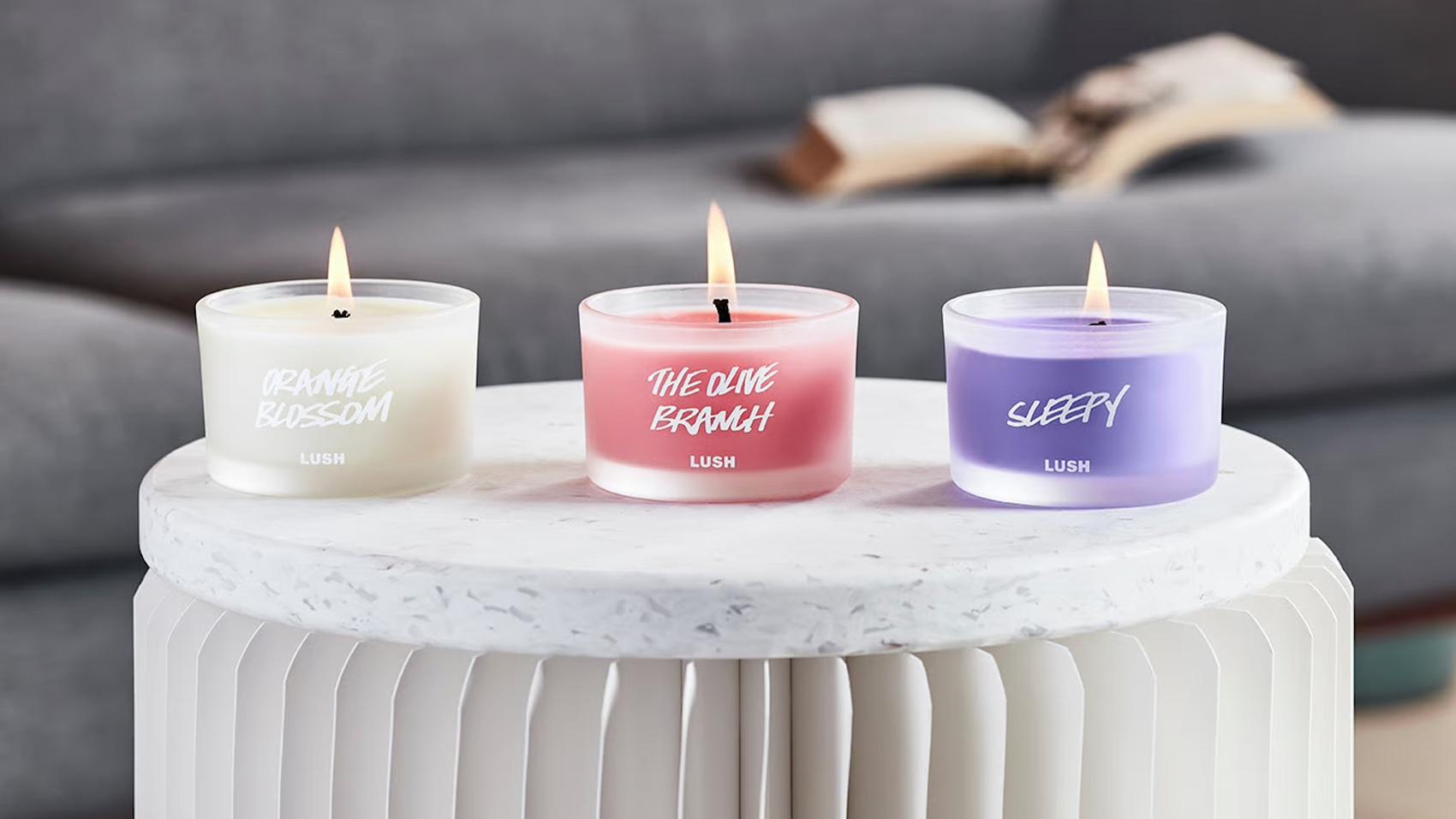 You can drop the dupes - we're here now.
There are over 1600 monthly Google searches for "Lush candles". Customers have been asking, in our shops and online, for many years - why don't we make candles? Will we ever?
Well, we made a Snow Fairy candle for Christmas 2021 - and the UK & Ireland sold almost 43,000 of them in just a few short weeks. Okay folks, we can take a hint.
So, we're launching a range of candles using beautiful, high quality, ethically-sourced essential oils just like we do in every product we make at Lush - these candles will be no different. They'll be in 100% recyclable frosted glass jars, and made of coloured wax to set the right tones in your space. With pastel tones at first glance, the colour intensifies as the candle burns, becoming vibrant. Every single one is filled with bestselling fragrances and emotive colours, lovingly infused with our ethics and values. We use a base of rapeseed wax, coconut oil, coconut wax and castor wax in our candles. This natural wax base means that all our candles are palm-, GM-, & soy-free whilst also being 100% vegan. They have an average burn time of 12-15 hours; be sure to treasure and savour them!
Our uniquely Lush, single-wick candles offer a delicate fragrance to scent your immediate area and transform the space surrounding you. They're perfect for using in the bathroom while you bathe, or the bedroom before you sleep, in the living room while you have some down time - or perhaps even when you're at your desk, and need some calming energy while you work.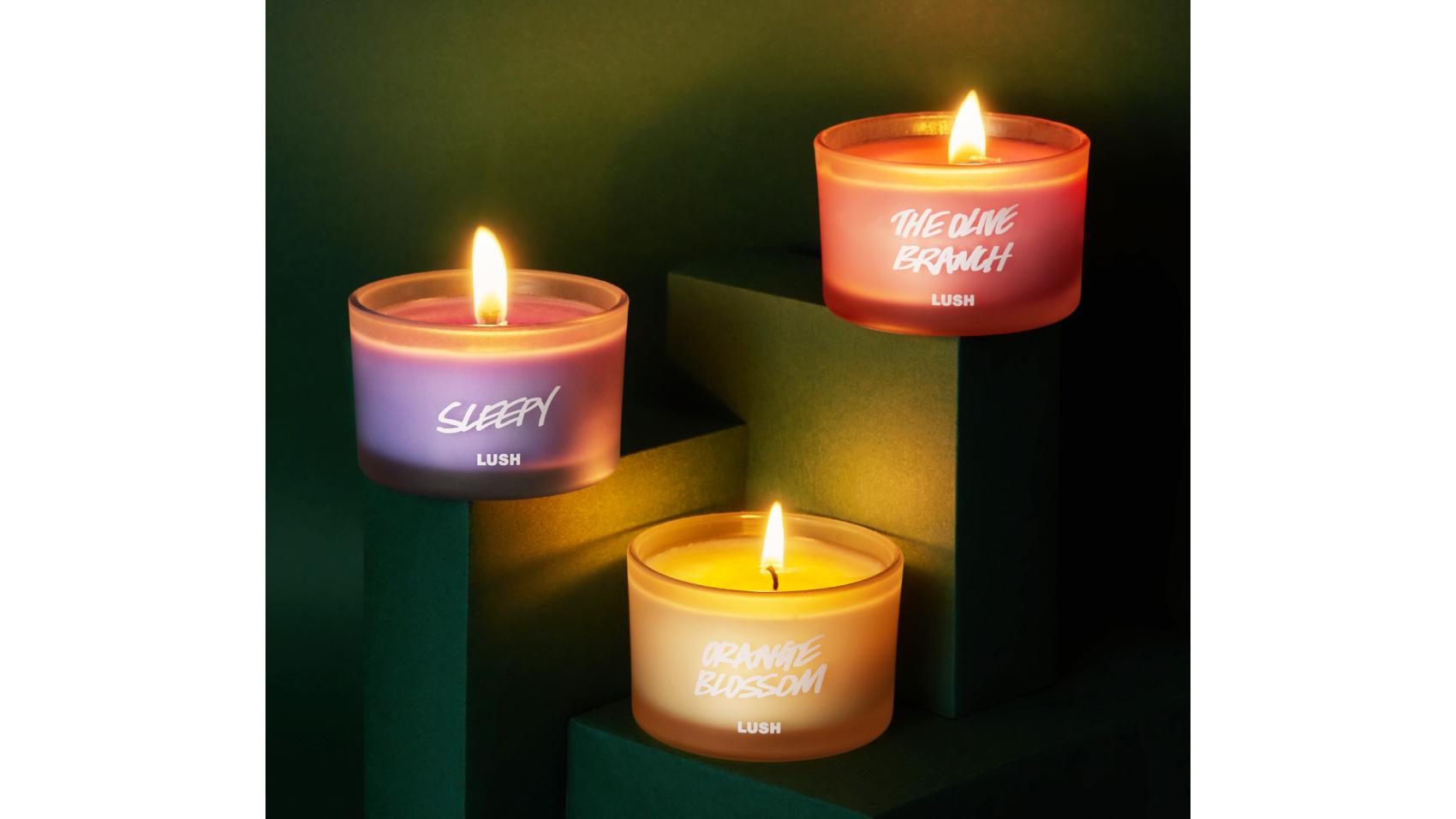 Candle care.
Candle life is a commitment, people. It's important to look after these precious little creations, so here are some tips for doing so (during/between lovely burning sessions):
Trim the wick; between burns, it's very important to take a little bit off the end of the wick. Keeps things fresh! And you know us, we love fresh.
Avoid drafts; this one may seem obvious, but it can really ruin the mood if your candle's flame is blown out abruptly by a gust of wind!
Burn for the right amount of time; we'd hate for you to only burn your candle for a few minutes and be left with a wax tunnel situation! Make sure you allow enough time (ideally 3-4 hours) for the wax to melt evenly and burn efficiently. And don't leave it to burn for too long, either! Then things can get a too hot to handle! Also, black marks forming on the jar are normal, although they can be avoided by ensuring the candle is burning on an even surface.
Extinguish with care; blow the flame out gently, and from a short distance away. Don't singe your brows, now!
Use in well-ventilated space, so the scent can settle just right.
Frosting / Mottling is actually a unique and natural effect of using vegetable waxes. The wax is trying to return back to its natural form and as a result it begins to crystallise. It doesn't affect the performance of the candle in any way and also means your wax is 100% natural.
Protect furnishings by placing candles on coasters - or even plates - when they're aflame.
Never leave a burning candle unattended. Simple as, right?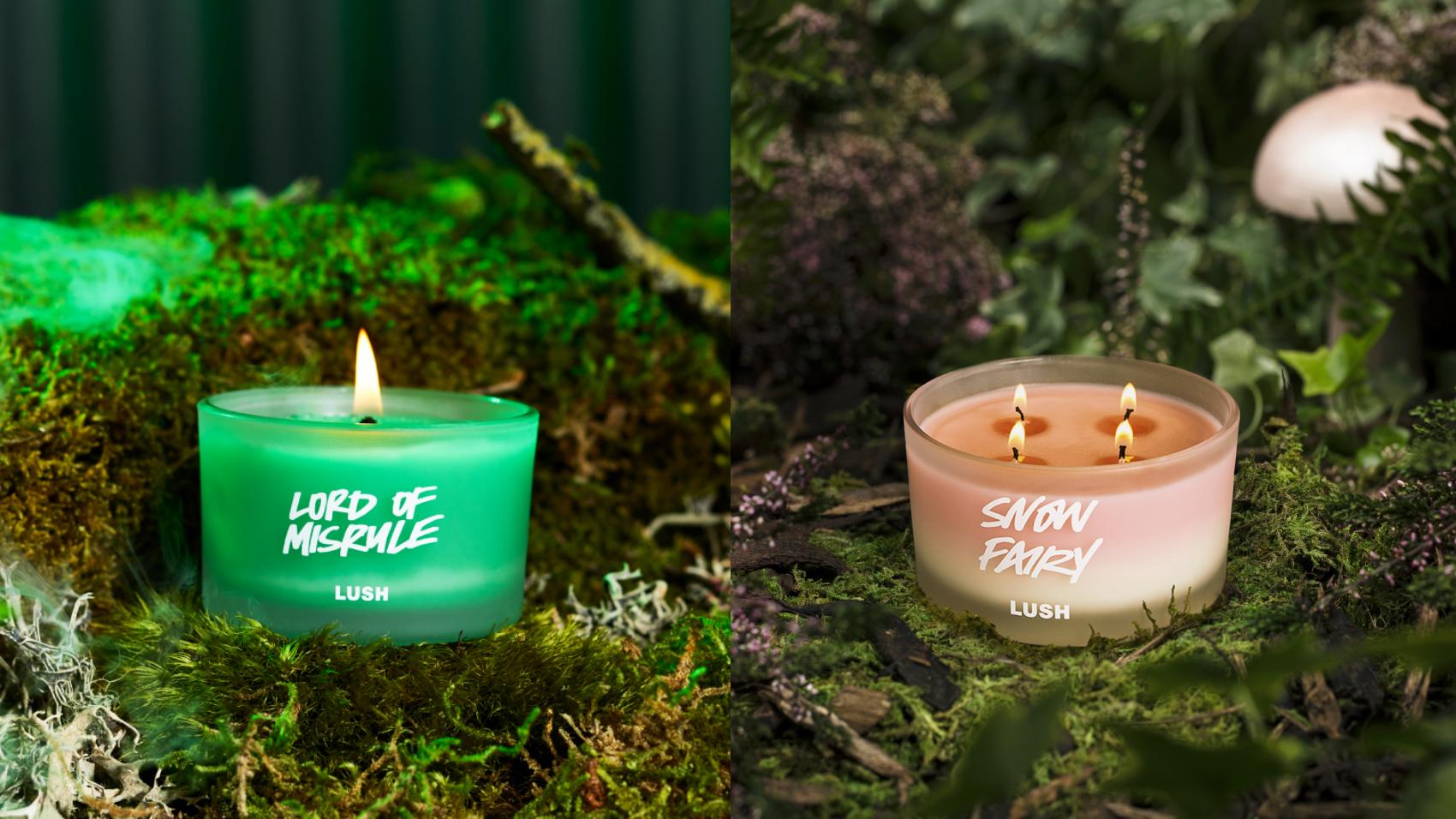 Get the most from your candles!
Candles are perfect for relaxing - the practice of candle gazing in wellbeing circles is an effective way to drop into a meditative state. Lighting a candle can shift the mood of your room to help you feel calm and relaxed.
And did you know there's some magical lore that says the colour of a candle can represent the different things you want more of in your life, such as abundance, luck, peace and love? Maybe when you burn your Lush candle, focus on its colour and how that makes you feel, then whisper what it is you need most.
Psssttt. Here's a handy life hack, if you want to reuse your Lush candle's packaging: once the candle has finished burning and relaxing everyone in the immediate vicinity, remove any pesky wax residue inside by popping the glass jar in the freezer until it's cold, then simply tapping it out. Give it a wash, and just like that, you have a snazzy new smoothie glass!