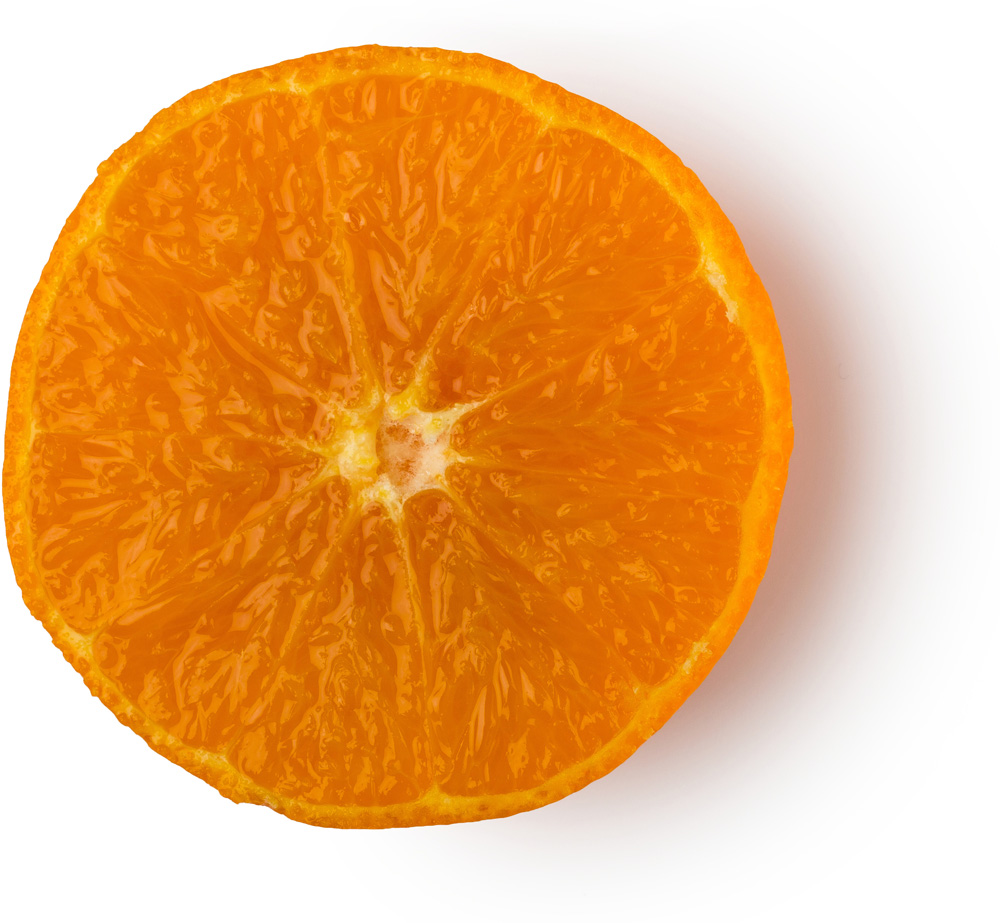 Uplifting fragrance, tones the skin
Tangerine Oil has a brightening effect on the skin helping to rejuvenate the skin as it is thought to improve the circulation of blood and lymph. The oil is also said to promote the growth of new cells and tissues, reviving the skin.
Description
Aromatherapists use this oil for stress relief, to improve the condition of the skin and to help insomnia. Both oils are also popular in perfumery for the uplifting fragrance.
Tangerine oil is extracted by cold compression from the peel of the ripe fruits of the Citrus reticulata tree. This evergreen tree can grow up to six metres tall with white flowers and orange fruits and belongs to the Rutaceae plant family. Lush get the Tangerine oil from USA and Mexico.
Benefit
Uplifting fragrance, tones the skin