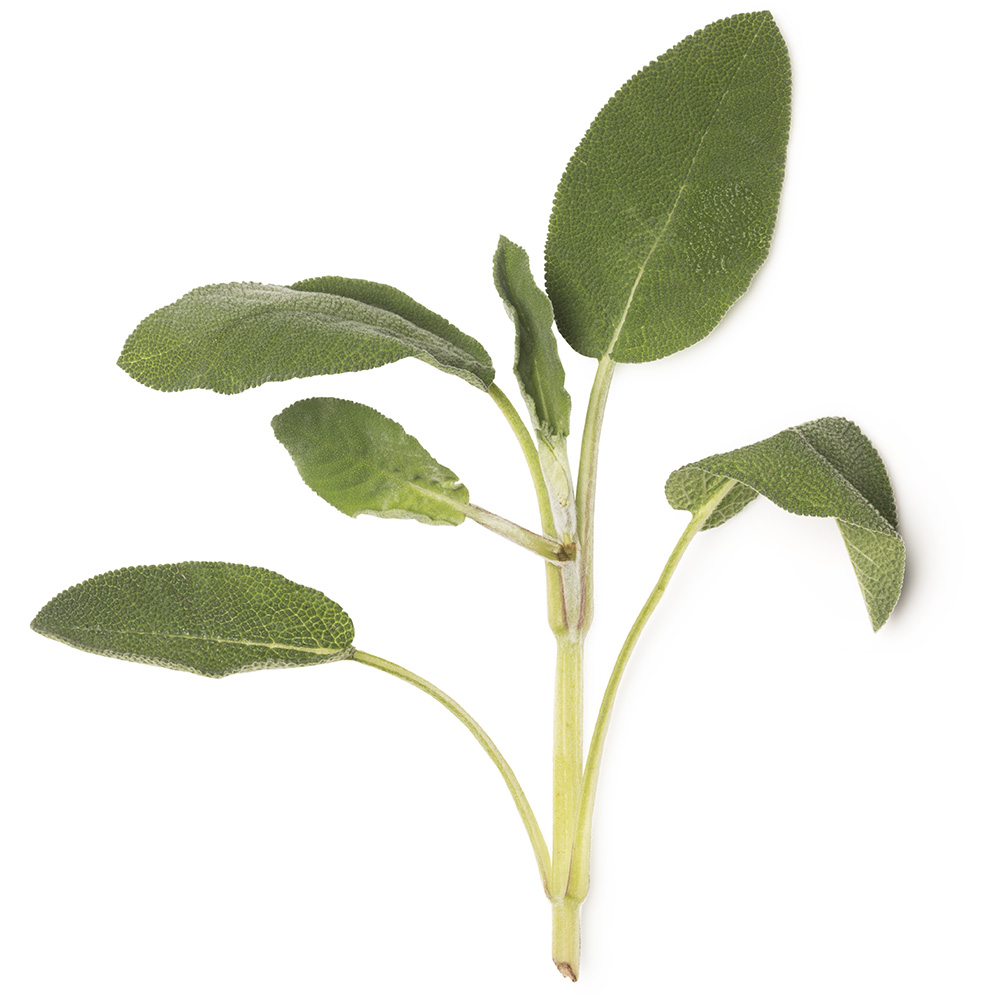 Sage oil comes from the common sage (Salvia officinalis), which belongs to a large genus covering 900 species. We also use its relative clary sage (S. sclarea).
Description
Sage is a shrubby, evergreen perennial herb with much branched stems and wrinkled, velvety, grey-green leaves about 2 inches long. Spikes of violet to purple, pink or white flowers appear in summer.
Native to southern Europe, sage grows worldwide, especially in warmer temperate regions, favouring dry, sunny hillsides and open ground.
Bees are attracted to the flowers for their abundant nectar.
Salvia officinalis has been cultivated in northern Europe since Medieval times, and was introduced to North America in the 17th Century.
The leaves and the oil are both used.
The main constituents of this oil are limonene and cineol, making it a very good expectorant. It is also known for its antiseptic qualities and has been traditionally used on wounds and to fight small infections.
Sage oil has very green and fresh aroma and is usually very pale in colour.