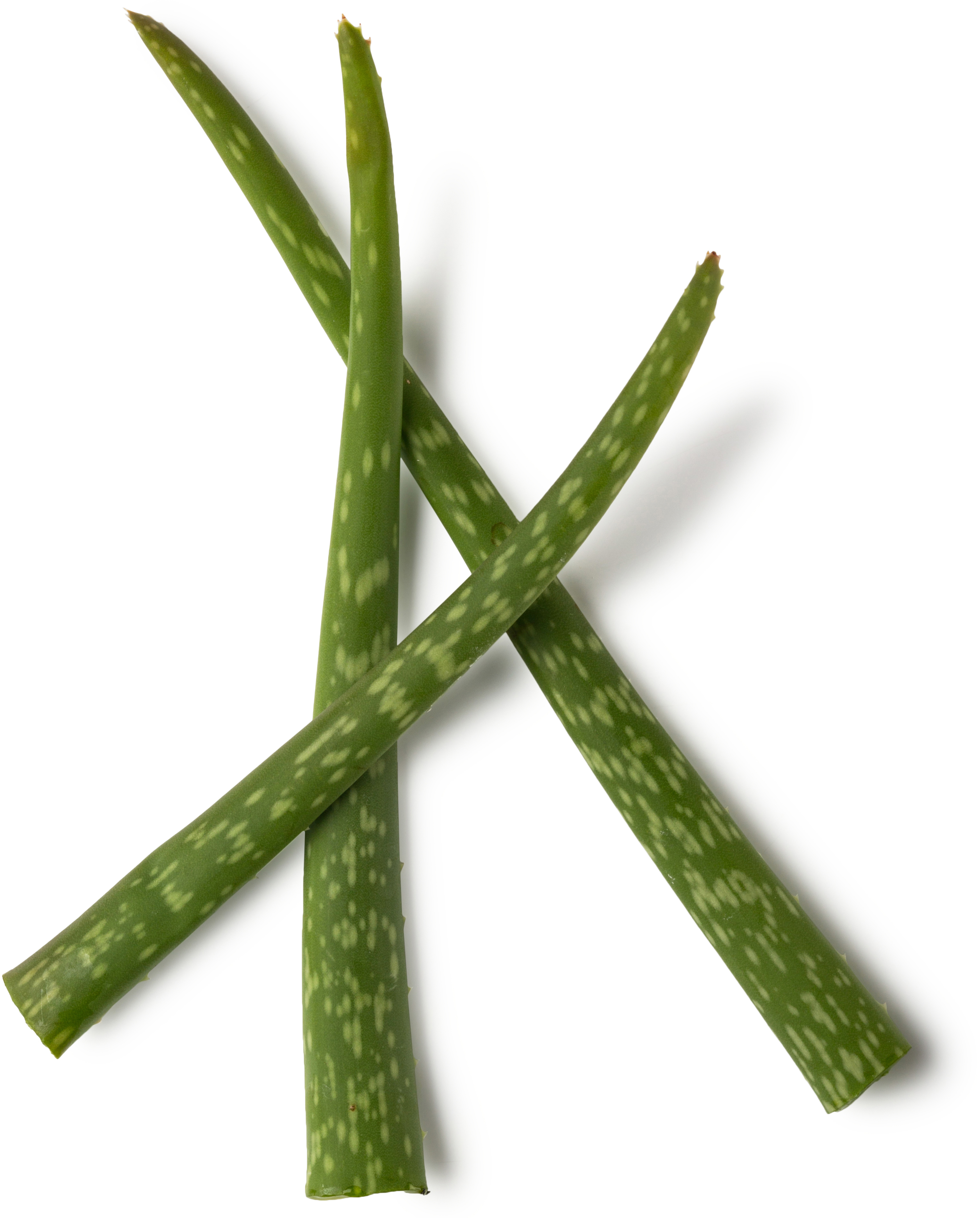 Aloe vera gel is used in skincare and bath products for its soothing quality. It helps calm irritation and redness, re-hydrate and soften. Aloe is very gentle, making it a wonderful ingredient to calm irritated skin.
Description
Aloe Vera is a desert plant that belongs to the lily family. It grows well in dry soils and is native to East and South Africa. The fleshy leaves are sharp and serrated with white spikes; they contain a clear gel harvested for its healing properties.
The gel from the aloe leaf is dried, and then add it to water to obtain its original strength. This is a very effective ingredient for cooling and soothing the skin. It is particularly good in products to be used after prolonged sun exposure as it can have a calming and cooling effect on the skin.
Aloe is thought to be one of the oldest remedies, noted as being used in Egyptian, Roman, Chinese, Greek, Italian, Algerian, Moroccan, Arabian, Indian and Christian history.