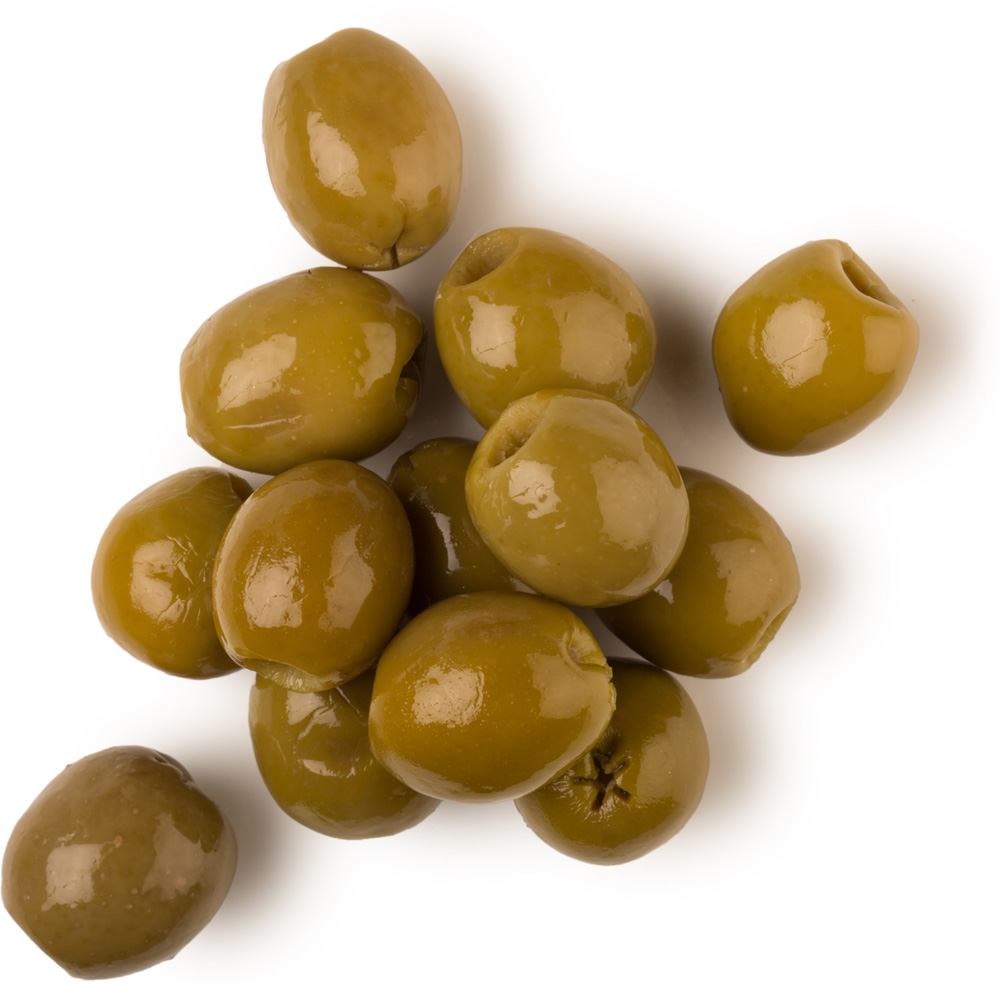 Moisturising and protecting
Olive oil is moisturising, conditioning and provides strengthening properties for skin and hair. Rich in vitamin E, oleic acid (omega 9 monounsaturated fatty acid), and a substance called squalene that is also found in the oil (sebum) our skin naturally produces, olive oil helps to lubricate and retain moisture in the skin. Olive oil also contains hydroxytyrosol, which is thought to be one of the most powerful antioxidants in the world.
Description
Any Fair Trade olive oil found in Lush products comes from the women-led cooperative Sindyanna of Galilee in the northern region of Israel. Sindyanna takes its name from the palestinian oak tree, which represents endurance, stability and a rootedness to the land and honours the Arab citizens of Israel who remained on their land during the 1948 war. It was founded by Jewish and Palestinian citizens of Israel to provide access to markets for Palestinian farmers, as a demonstration of peaceful cooperation and to empower women.
Harvesting olives usually involves shaking the fruits from the trees, after which the best olives are selected and processed. Hand harvesting ensures the best quality olive oil - a silky, pale yellow liquid rich in vitamins and fatty acids. Squalene is often isolated from shark liver oil and used as a valued ingredient in many modern creams and ointments. Olives are one of the best alternative botanical sources, as they contain unusually high levels of the substance.
Olive oil is used in our hair care products in order to improve the tensile strength of hair shaft, preventing breakage, and also condition it.