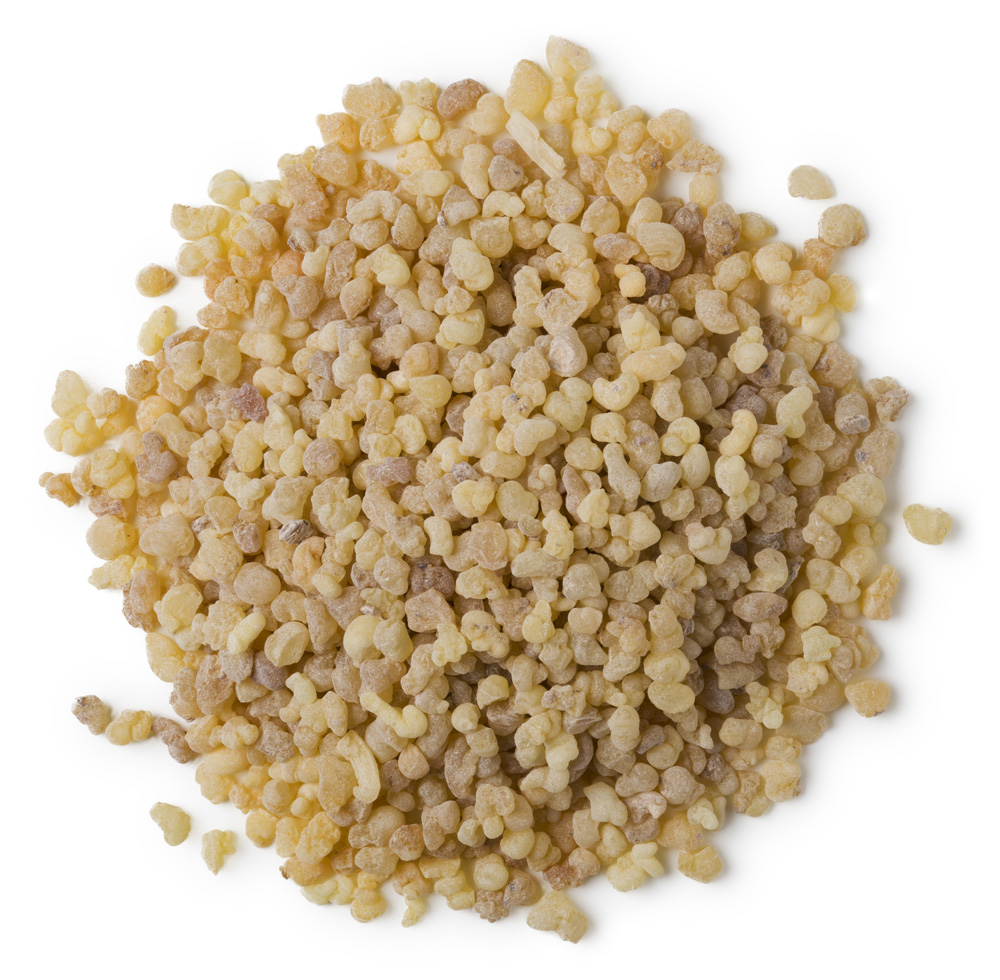 Products with this ingredient
We use frankincense oil (Boswellia carterii) otherwise known as olibanum oil, to give a sweet, woody, fruity and refreshing scent to our products, and to soothe and tone the skin.
Description
This is because it contains alpha-pinene and limonene, which make it antiseptic, astringent, and helps to ease breathing. It covers the skin with a thin protective film, which softens, soothes, and minimises the appearance of fine lines.
Our oil comes from Somaliland, an autonomous region in the north of Somalia. This area is home to over 90% of the world's frankincense and myrrh trees, which have become endangered as farmers are forced to over-harvest due to the low prices they receive. We buy our frankincense directly from the harvesters ensuring that they receive a fair price and that production is sustainable. After the resin is harvested from the trees, it is steam distilled into oil in Vermont, USA and is the only certified organic frankincense in the world.
Benefit
Softens and tones the skin, sweet and fragrant
Time of harvest
Throughout the year