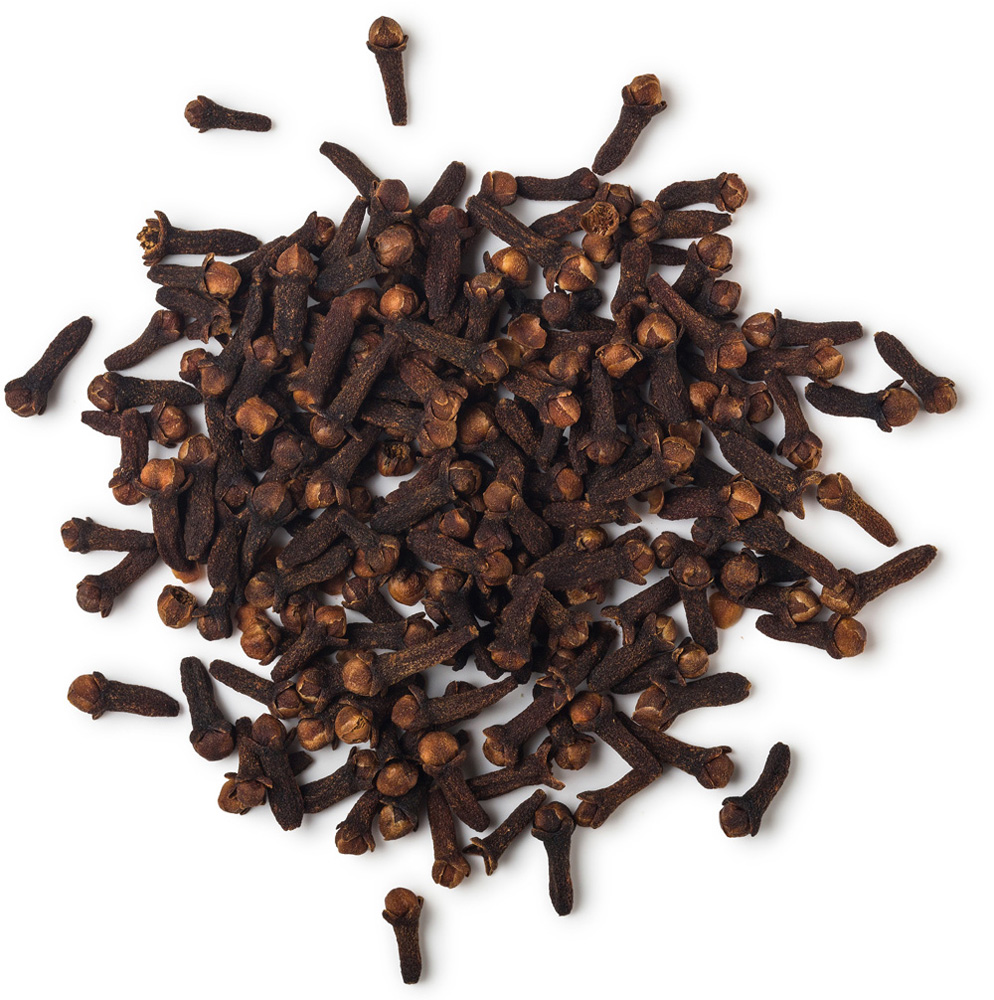 Highly aromatic and beneficial
Cloves are the dried aromatic flower buds of a tropical evergreen tree of the Myrtle family. The buds are dried for 48 hours in the sun so that they change colour from rose to brown. The whole tree is highly aromatic although only the flower bud is sought commercially.
Description
Cloves are a natural pain reliever and can also be used as a decongestant and to benefit circulation. Tinctures of clove oil can be very effective against certain fungi, among them the one that causes athlete's foot.